When do I re-string my pearl necklace?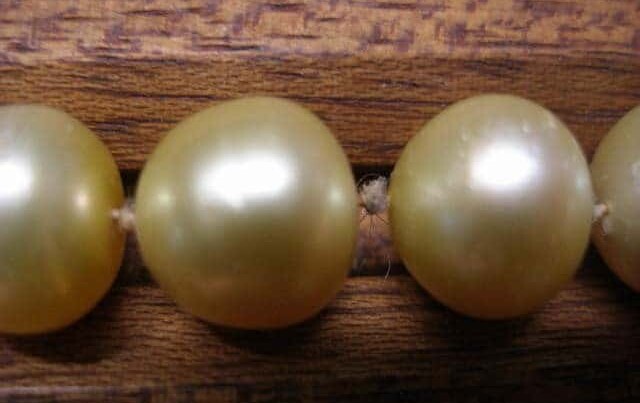 To preserve the nacre Pearls of good quality are always strung on silk thread.   This protects the nacre especially if there is a knot between the pearls as well which is the trend these days.  But graduated pearls are not knotted.
Another reason for knotting between the pearls is if the necklace breaks then there is a search for 2 pearls not the whole string!!  Phew!!  What a relief!!
If you love your pearls then you wear them a lot
The weight of the pearls stretches the silk and separates the pearls
And, in our Queensland climate perspiration will rot the silk as well.
The photo above is a lovely necklace I restrung recently with 15mm pearls.  MmMmm!!
Cost to re-string:
45mm necklace                    $20 unknotted                      $30 knotted
90mm necklace                    $45 unknotted                      $60 knotted
Bracelet                                 $15 unknotted                      $20 knotted